About Us
Welcome to Tanveer Ahmed & Associates.
On the strength of our hard work and insistence on being sincere to our clients, we have come a long way since our humble beginnings in 1979.
Central to our success is our strive to continuously improve upon our knowledge of the law. This has enabled us to come up with novel solutions which has proven to be both, time and cost efficient.
At the same time, we believe in issuing a well-rounded legal advice; one that protects our clients in light of all the applicable laws and the practical aspects pertinent to our legal system. Our lawyers, each an expert in a particular field of law, work in concert to provide the best possible services to our clients.
Till date, we have advised and appeared on behalf of clients in
matters relating to tax, resolution of corporate and commercial disputes, labour disputes, transactions relating to real estate and construction, criminal law and the protection of proprietary, statutory and constitutional rights.
We take immense pride in being able to successfully blend the experience of our older members with the talent and energy of its rising stars to ensure that the clients receive a good value for their money.
Our services are frequently courted by high-net-worth individuals and leading national and multinational businesses to advise them on a variety of matters. We are also frequently requested by other top-tier firms to collaborate with them on matters involving great complexity.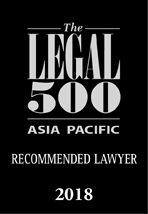 Team
Mr. Tanveer Ahmed
Advocate Supreme Court | Senior Partner
Having founded the firm in 1979, Mr. Tanveer has had a career spanning over 45 years of advising clients in matters relating to land disputes
Mr. Moiz Ahmed
Barrister-At-Law (Lincoln's Inn) | Advocate Supreme Court | Managing Partner
After joining the firm in 2008, Mr. Moiz quickly rose through the ranks to become a partner at the firm in 2012.
Mr. Faiz Ahmed
Solicitor (College Of Law, UK) | Advocate High Court | Partner
Being the only lawyer to feature in the Legal 500's Next Generation of Lawyers in 2018; Mr. Faiz was hired by the firm in 2015 after being highly recommended by his previous employers.
Mr. Hassnain Ali Choohan
Advocate High Court | Partner
Within a short span of five years, Mr. Hassnain's career graph has taken great leaps to demonstrate his extraordinary capabilities of getting things done for his clients.
Mrs. Samreen Mehmood
Advocate High Court
Mr. Imran Irfan
Advocate High Court
Mr. Ghulam Murtaza
Advocate High Court
Mr. Abdul Qudoos Mangi
Advocate High Court
Mr. Farhan Habib
Advocate High Court
Mr. Zubair Ali Butt
Advocate
Mr. Fida Hussain
Advocate High Court
Paralegals and Support Staff
Our Services
We are a full service law firm serving clients across all areas of law except conventional debt finance.
Our services cover a large spectrum of work which is commissioned to us by our clients and includes advising them on the compliance of their regulatory requirements; facilitating the successful culmination of a commercial transaction and to represent them in formal or informal modes of dispute resolution.
As far as dispute resolution is concerned, our lawyers have the capacity and the experience to successfully represent clients before all the judicial forums of Pakistan, ranging from the first stage of appeal to all the way to the Supreme Court of Pakistan.
Depending upon the requirements of each case; our lawyers have ensured that our clients obtain a favourable outcome in every situation. Till date, we have successfully represented clients in matters relating to real estate, criminal and accountability cases, tax matters, commercial disputes, infringement of IP rights, corporate matters, labour, family and employment.
We have, at various instances, successfully filed civil suits and petitions to obtain interim and permanent injunctions against the coercive orders passed by different regulatory authorities of Pakistan and/or to provide relief to our clients against a prejudicial acts committed by a third party.
Some of our noteworthy appearances of the past are as follows:
Representation of the doctors of the National Institute of Cardiovascular Diseases in the backdrop of the 18th Amendment to the Constitution of Pakistan against the devolution of various hospitals to the Provincial Government.
Arguing before the High Court of Sindh to successfully set aside the order of the Ombudsman to cancel the license of a leading construction and land development company.
Obtaining an injunction against the City District Government Karachi from illegally authorizing unlawful constructions.
Representing a consortium of Chartered Accountancy firms to obtain an interim injunction against the imposition of Sales Tax on Services levied by the provincial government of Sindh.
Representing the Pakistani subsidiary of Novartis before the Supreme Court of Pakistan in a matter relating to labour disputes.
Successfully representing a leading pharmaceutical company in a petition filed to challenge the authority of the Drug Regulatory Authority of Pakistan in requiring the registration of feed supplements as drugs.
Representing Karachi Port Trust to successfully defend the decision of the KPT to not give a back dated promotion to an employee.
Resistance against the prejudicial actions taken by the landlord to unlawfully evict a tenant from the rented premises. We have been able to resist the said eviction for the last 27 years.
Representing the Minister of Water Resources and then Member of the National Assembly who later got elected as a senator successfully before different forums including the Election Tribunal at the Sindh High Court.
The aforementioned examples are some of the recent instances where the lawyers of our firm have successfully obtained relief for our clients. This list is by no means exhaustive.
Towards the non-contentious side of things, the firm has been engaged by various businesses to come up with creative solutions to the problems being faced by them either in relation to a regulatory agency or an unrelated third party with whom they are entering into an agreement.
A snapshot of our experience in this regard can be summarized as follows:
In matters relating to labour disputes, we have successfully negotiated with the representatives of the labour unions to settle their grievances, prolongment of which was causing severe financial distress to the client.
In matters relating to the disputes arising out of commercial contracts, shareholder agreements, employment contracts and managerial disputes; with the other parties on behalf of our client to reach a settlement that is acceptable to all stakeholders.
In matters relating to the recovery of outstanding sums; with the creditors to successfully renegotiate the terms of payment and with the debtors to ensure that the other party deposits suitable security to guarantee their payments at a later date.
Over the years, we have also been engaged to advise multinationals and other leading businesses on matters relating to the creation and utilization of a corporate structure to realize investments and acquisitions in a manner that: 1) fulfills their commercial objectives; and 2) is tax efficient.
In addition to the above, we are routinely instructed by clients to advice them at varying stages of a transaction to conduct a legal audit to ensure that it is compliant with various laws to ensure that it doesn't run a risk of a violation which would create problems at the later stage of a transaction.
We are frequently hired to comment on the impact of a change in law or policy to suggest the best possible course of action to either minimize or altogether avoid the transaction from getting into a legal trouble.
Furthermore, we are often instructed to advise on the best method of complying with a regulatory requirement such that it is in alignment with the profitability of an enterprise.
At present, we are on a retainer arrangement with multiple multinational corporations and other leading businesses to review commercial agreements to ensure that they do not unwillingly enter into onerous obligations.
We have also been hired by numerous clients on retainer basis to ensure the timely and routine filings of various returns with the regulatory authorities. Such obligations include advising them on the filing of Forms with the SECP and the PSX; the filing of the Sales Tax and the Income Tax Return with the FBR (and the provincial equivalents); and the filing of the declarations before the labour authorities all over Pakistan.
Contact Us
Our Address
Suite # 3, 1st Floor, Block-I, Mehersons Estate, Talpur Road, Karachi.
Call Us
+92 21-32470256/383
+92 21-32464749